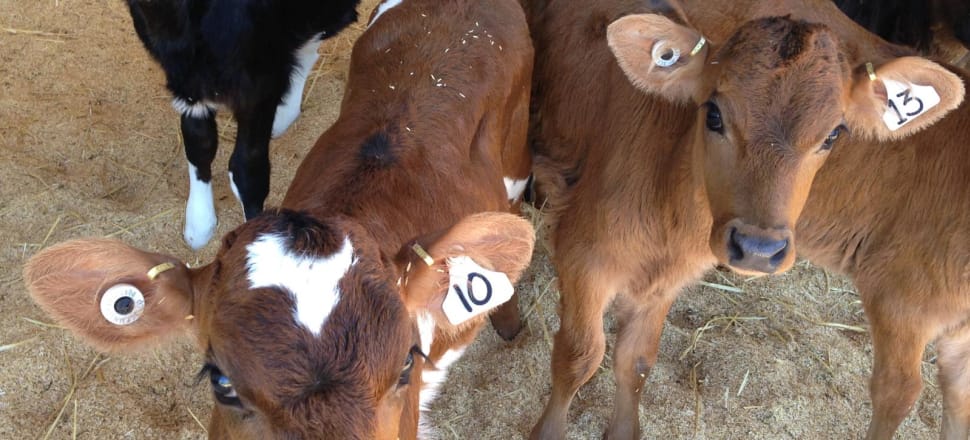 5370537724001
Hay and silage stocks
· Check your levels of hay and silage and do your sums on potential hay and silage use for the balance of the year. Allow for milking cows, dry cows and young stock. Think about the potential to use alternatives if you don't have required levels of hay and silage for animals.
Fertiliser
· March is a good time to apply fertiliser to pasture in preparation for the autumn break.
· Superphosphate and muriate of potash do not require rain to release into a soil; rainfall after an application increases the risk of nutrient loss.
· Dairy effluent is a good alternative to traditional fertiliser on areas of the farm. When applying dairy effluent be careful not to have any run-off or to overload soils with nitrogen and potassium. This will also empty effluent ponds to maximise capacity for the wetter months of the year.
Pasture renovation and over-sowing
· All soils that are sown should be soil tested to determine any limiting factors for plant growth and develop a plan to improve or maintain the soils and pastures on the farm.
· March is an ideal time for checking the farm for pasture density and making some decisions on what areas of the farm, if any, need renovation or over-sowing.
o If pastures have root mats, consider working the paddocks up and allowing some time for the root mat to rot before sowing the new pasture, or plan a summer crop in this paddock for next year.
o If pastures are just thin and have no root mat, over-sowing with a seed drill is a good option.
· Consider the type and variety of seed to put in the ground. Where rye-grass is concerned it's good to try to simplify the process using three categories for seed types:
o Perennial – Permanent pasture (sow after you have dealt with any soil issues in the paddock such as drainage or root mat issues).
o Short rotation – Two- to three-year varieties that tend to establish with vigour after being well sown and can last two to three years when conditions and management allow. These are great plants for developing paddocks that may need to be sprayed out in the future while increasing productivity in the short term.
o Annual – One-year varieties (May to November) that are very vigorous after sowing, are strong winter performers but will not produce once they have gone to seed in spring. Great for a low-performing paddock that will be summer cropped the following year.
Stock
· Be on the lookout for facial eczema (looks similar to photosensitisation), showing exposed areas of pale skin. If facial eczema is suspected, contact a veterinary practitioner for advice on prevention or treatment. Information is available on the Dairy Australia website www.dairyaustralia.com.au
· Plan your transition diet for autumn-calving cows. The aims are to prevent milk fever, ensure the cows' energy requirements are met, and introduce grain to the diet if a high level of grain is being fed in the milking herd. A properly formulated lead feed ration or the use of anionic salts in the water troughs should be considered. Learn more at www.dairyaustralia.com.au in the feeding and nutrition section.
Young stock
· Monitor the replacement heifers' growth. They need feeds containing a minimum of 10Mj/kg DM and 13 per cent crude protein to grow adequately. When feeding them consider silage, hay and grain as options.
Irrigation
· As the weather cools, match your irrigation intervals with evaporation and plant demands. This will maximise water use and plant production. Having soil moisture at levels that are freely available to plants will significantly improve pasture growth rates.