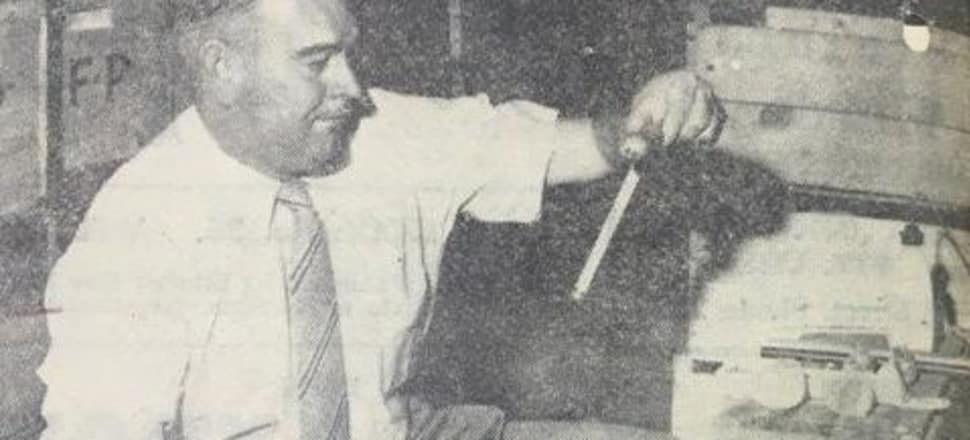 5370537724001
Works manager at Ardmona cannery (Mr. Bill Gilchrist) inspects one of the thermometers in "hot box" at the cannery.
The "hot box" is a converted cool chamber in which green peaches are placed in a temperature of 94 degrees until they ripen.
This is part of a long range experiment by the company to cut the incidence of brown rot in peaches.